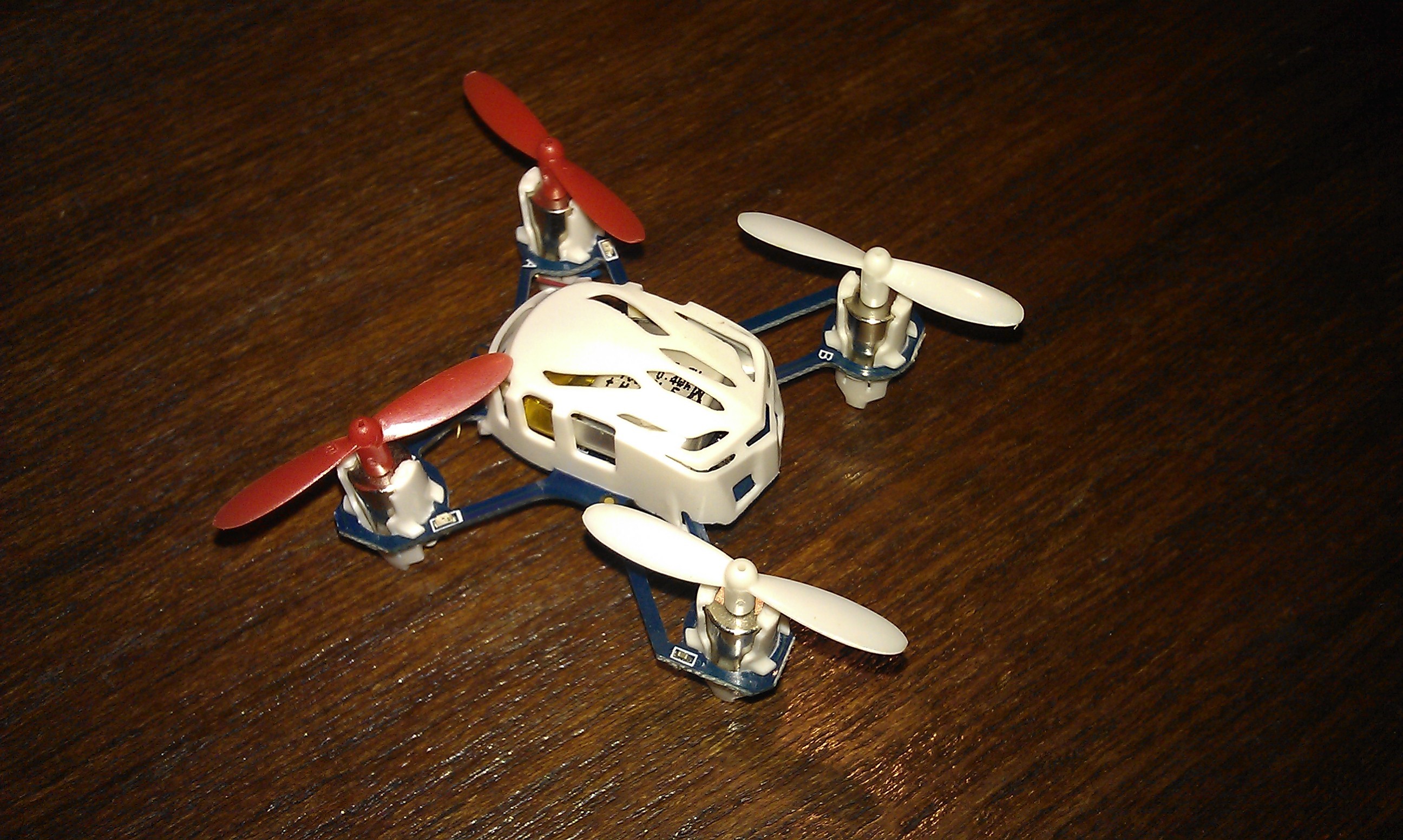 The Hubsan Q4 nano quadcopter comes in a small box, in a windowed section of the box you can see the quadcopter itself, fully assembled – it really is nano. The Q4 would quite comfortably fit into the palms of my small hands and can even take off from there (although don't try that on your first time).
Inside the box, there is the quadcopter itself which is secured with cable ties so ensure you have a small pair of scissors handy when opening; the remote control for the Helicopter – this requires an additional 2xAAA batteries; instructions which contains helpful information about how to fly and basic maintenance as well as how to do some flips (though I wouldn't recommend trying that until you are quite confident). It also, handily, contains a pack of spare blades.
Unboxing Video
[youtube_sc url="uUd3eLTDkH4″ title="Hubsan%20Nano%20Q4%20Unboxing" autohide="1″ fs="1″ rel="0″]
In flight the Q4 flies well, in normal mode it is very responsive and won't go to haywire thanks to the very sensible limits in the 'easy' mode. For the first time flier it's important to have a wide open space (with little wind or inside) as since this model lacks a blade guard there is very little protection for itself as well as objects it collides with.
Flying outside is fine, however I find if a light breeze picks up it becomes much more problematic. In the easy mode you may find that the limits set in place will impede you and the Q4 will still be taken away despite you steering fully in the opposite direction, this can be solved by quickly switching into a more advanced mode however for the unexperienced this can lead to more disastrous happenings.Despite the small size and lack of the blade guard the quadcopter is very sturdy and despite numerous 'accidents' (all for the purpose of the review, of course) the blades are still in near perfect condition and it's all still in one piece. There was one crash landing though where one of the blades fell off so it's important after each and every crash (and before every launch) to ensure that all the blades are securely attached as if it comes off mid-flight outdoors there's a good chance it won't be coming back.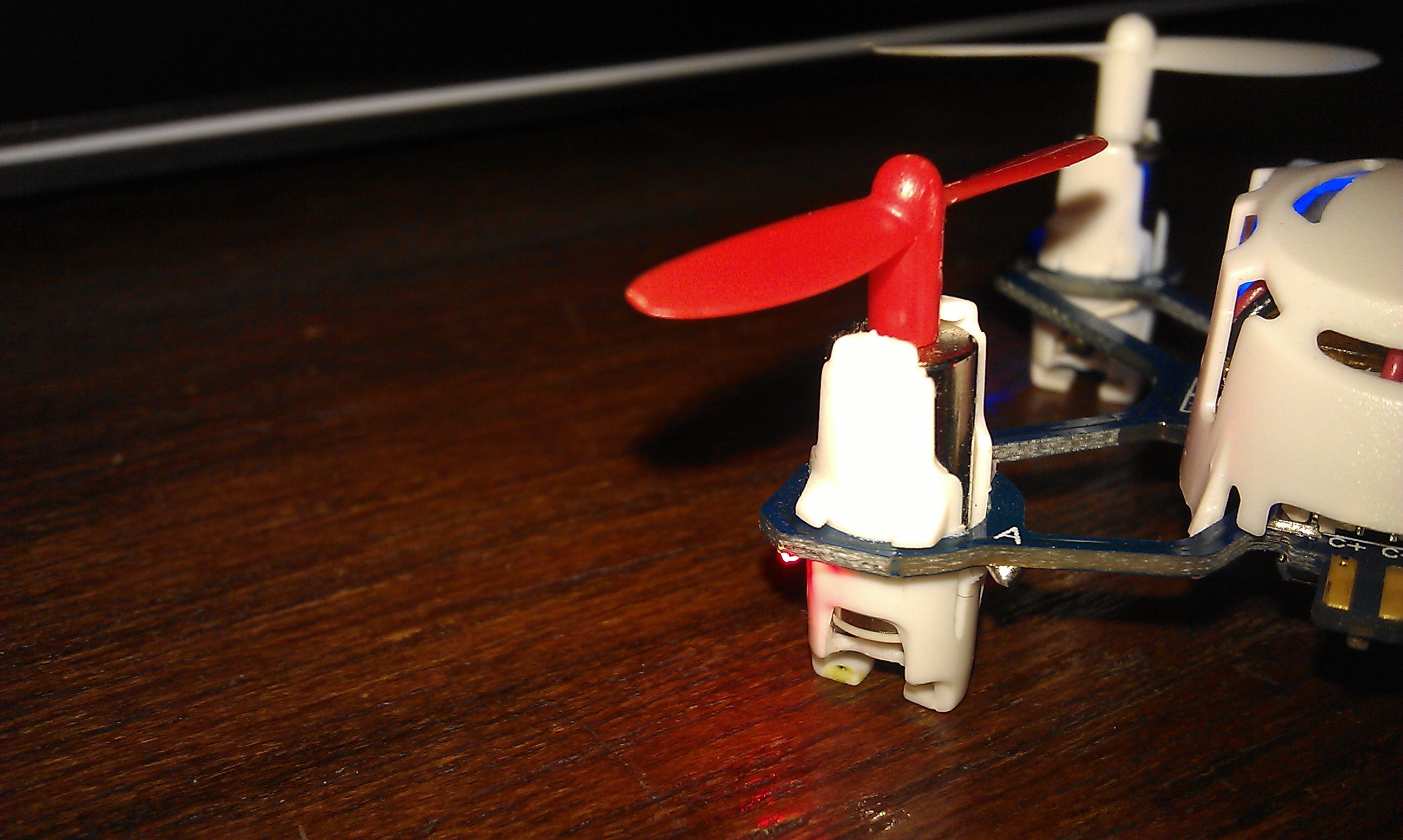 (Left) Good Condition, despite several crashes.
If you've ever flown a quadcopter before then you will know that it's a bit of a pain to get the thing to stay in one place in the air (i.e so it doesn't move). It's no different here, even in no wind there's a tendency to drift and the trim modifier settings are just either side of perfect.
I did suffer from one small defect with the remote: it didn't seem to trigger the gyro reset, despite following the instruction. It is most likely just an error in my remote as when I paired it with my larger remote it did work – it's a small thing but did cause a bit of confusion when trying to minimise drift.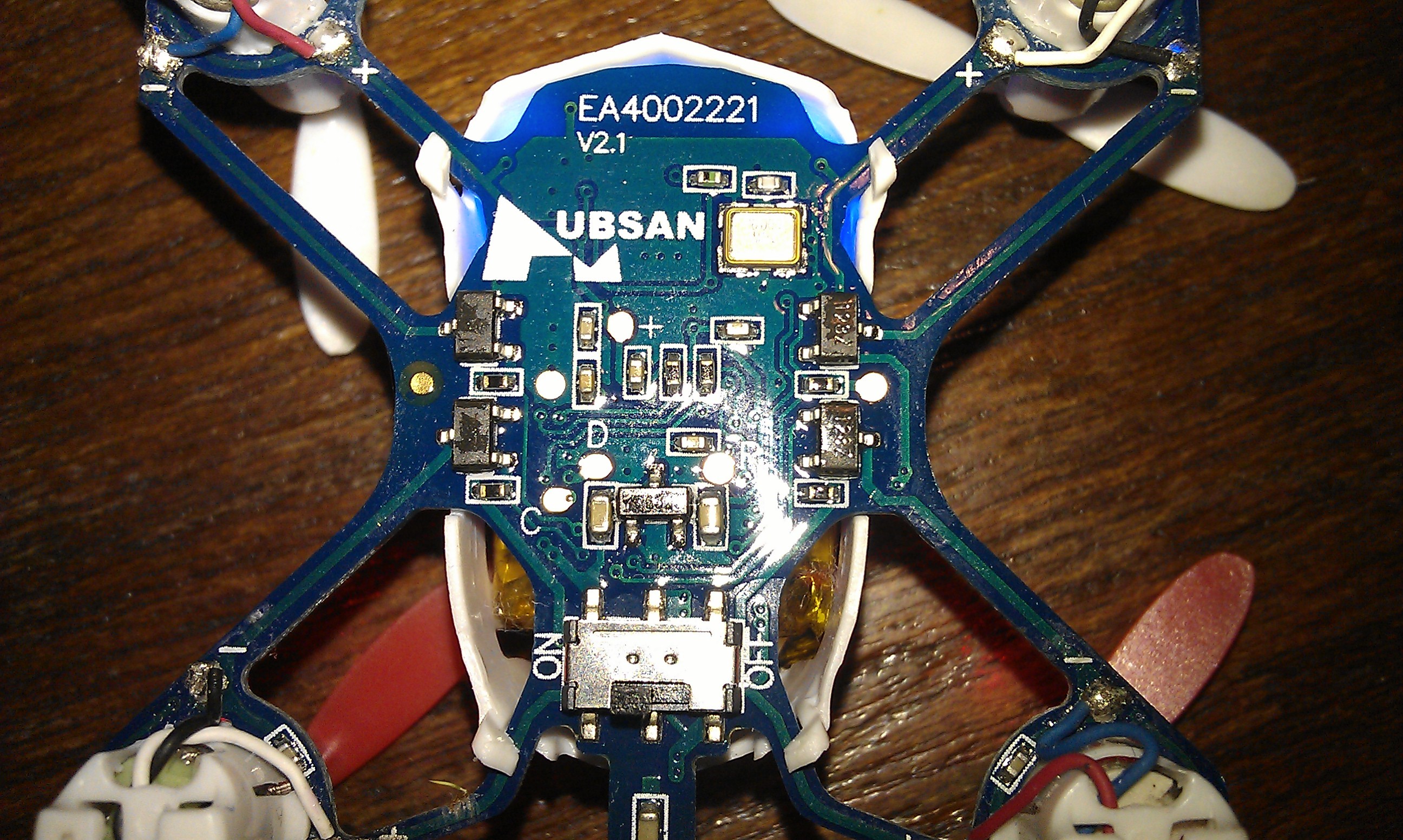 The battery performs well giving you just over 5 minutes of fly time from my experiences and a charging time of around 30 minutes.
Spares are quite easy to get hold: you can expect to pay around a fiver for a complete new set of blades and under fifteen pounds for a set of new motors, just look online at various retailers.
Summary: A great first time buy for a budding quadcopter flyer, it's a ton of fun and great value for money. Definitely would recommend!
Features:
Fun:
Value for Money:
Overall:
You can buy this Quadcopter now from eBuyer here!