Been really busy over the past few days with Virtual Minecon (post coming soon), but I've been meaning for a while to update you people with what's going on with me and Windsurfing.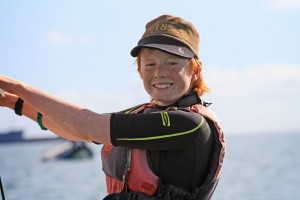 A few weeks ago it was the Weymouth Youth and Masters which is a National Ranking event for me as a Techno windsurfer. The conditions were perfect for me, it was reasonably light winds and that is what I perform well in. Rounding the first mark in first in the first race was great and I seemed to be the only person to get planing on the top reach; the day stayed pretty much at those conditions all day and I got 1st in all races but one, where I got a second (wasn't going to complain though). The next day was a less windy day, this was a bit worrying as it wasn't my ideal conditions as much and the first race I screwed up a bit and got a seventh. This panicked me a bit, but I kept my cool and won the next race  and the ones after that (Hint: Always box a bad race). I finished the event in first place.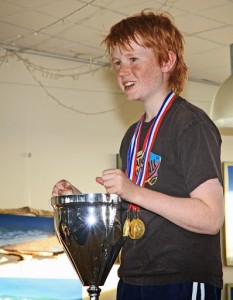 After the event it was time to get nervous about National Squad Selection, although I performed well at the Y&M, I had switched during the selection series from 6.8 to 7.8, and the events I'd been on 7.8 so far had been windy. The Facebook posts started coming in about who had got in and I still had no E-Mail, the day after I decided that I should phone the RYA office and find out what had happened. Turned out that the web software they use for it didn't send the acceptence email that it should of. Oh, Technology.
Until next time guys!