I've had a very 'windsurfy' holiday this year; attending the Bic Techno World Championships (Poland), Techno Summer Camp at Pitsford, Techno Training at Pwllheli and the UKWA Sea Cup at Pwhelli.
The Worlds
I've already covered the Worlds, and the main round up can be found here.
Once I'd come back from the Worlds I had around a week to relax and get some music practise in before it was off for a week again to the Techno Summer Camp.
TCA Summer Camp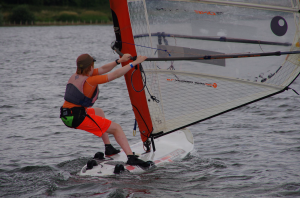 The Techno Summer Camp was a great event with a great mixture of fun and games as well as some high quality training. It was also a great opportunity for some of the newly qualified Race coaches to get some coaching practise. Throughout the week our basic skills were rebuilt and refined. We had racing in the afternoon, with a variety of courses including Slalom. I've attended Summer Camp for the last few years now and I can always rely on having a great time.
TCA Pwllheli Sea Training
After a few days break after Summer Camp it was off to Pwllheli for some more training, this time on the sea. The first day was reasonably calm once out, unfortunately I got stones in my mast-track when I mistimed by taking off from the beach. After some shaking this got fixed and I could continue with the training. Once we got our sea legs back, we worked on our upwind and downwind technique on the sea. The following day was windy and with a shore break to match, lots of kit got trashed trying to get out! After a while and several kit breakages it was decided that we just needed to get out, so one of the parents (John Adcock) very kindly sailed our kit out and then we just had to swim off to pick it back up. Unfortunately on the way back in, I mistimed my entry slightly and my already battered mast-track ripped out. I missed Wednesday as I had to fix that back at home!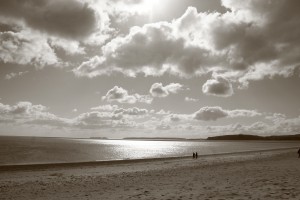 UKWA Pwllheli Sea Cup
The sea cup was my first event on 7.8 so I didn't know what to expect. The first day had quite light winds, which was good for me and I got a 4th, a 6th, a 1st and a 5th which was great for a first day. The second day started well (4th), but as it got windier, my results fell a bit, getting a 9th and 2 15ths. Thankfully my good results from yesterday held me in a respectable position at 7th 
Christchurch Sea Cup
Christchurch Sea Cup had very mixed conditions, the first day was reasonably light which was great for me and meant I got 2 1sts in the afternoon. The second was much windier than the 1st and with speeds up to 25kts, it was never going to go well for me on the second day, but I battled round the first race on my 7.8 for the experience, I decided not to do the second race as it picked up more and I didn't have time to get my 6.8.